Sea Freight Forwarder
We are one of the leading Freight forwarding companies based in Delhi having an enormous exposure of freight forwarding by sea. We deal in forwarding every sort of goods which you want to be exported or imported via sea route smoothly. It is our dedication and deep knowledge of the work that we are recognized as a leading global freight forwarder. We are one step ahead of others in terms of commitment and involvement in work.
We at Balaji Courier and Cargo are a highly competent company and we make the entire forwarding process quite easy.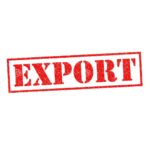 Export Haulage
This is the first step involved in the process. It involves movement of the product from the premises of the shipper to the forwarder. Generally, the product gets transported by road or rail. It forms the foundation part.