Medical Equipment's
Balaji Courier & Cargo is one of the famous companies delivering the best and cheapest parcel delivery services in metro cities in India such as Delhi, Mumbai, Mumbai, Pune, Noida, Gurugram, Hyderabad, Banglore, Kolkata & Chennai Mostly we cover North India to provide our courier services. The company with constant honest delivery becomes a one-stop destination for shipping, logistics, and cargo services.
With the only motive to offer the fastest and cheap services, we at Balaji through its blend of world-class foundation, coordination tasks of the highest caliber, and innovation capacities, make the customer satisfied. And incorporating with the current needs, the company is helping with their whole heart.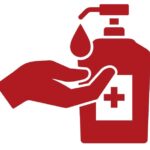 Hand Sanitizer
We are helping India to be healthy always and especially in this tough time of Corona-Virus by making our services available for sanitizer parcel delivery. Sanitizer parcel delivery Delhi is open through our transport services.