Freight Forwarder
Balaji Courier and Cargo is a leading freight forwarder based in Delhi having an impeccable experience of this niche. Apart from having a wide range of experience of 20 years, we at Balaji have become a giant in providing the freight forwarder services.
Our expertise lies in providing the best possible transportation mode to ease the entire process so that the product can reach the destination as soon as possible. We aim to arrange the transportation between manufacturer and supplier.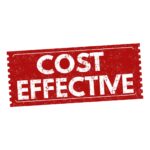 Cost-Effective
We make minor changes in the price depending on your needs and make arrangements accordingly. We are a leading freight forwarder services provider in India and thus we will get you the best rates available in the market.