Air Freight Forwarder
Balaji Courier and Cargo is a dynamic freight forwarder by air in Delhi having a lot of experience and expertise. We are a top-notch leading player in the market when it comes to effective handling, inspection and loading of goods. We consider every minute detail while doing the process to get it done effectively.
We at Balaji play a very vital role in importing and exporting the freight across the international borders. We do a variety of tasks at hand to carry out the complete process smoothly. Let us depict out the working methodology and how we work so distinct in the market.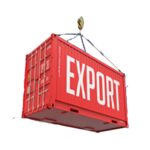 Transaction of the Carrier
We are quite efficient and adept in doing so. We as a freight forwarder by air have keen insight and perform this task with utmost diligence keeping in view the safety of Cargo.